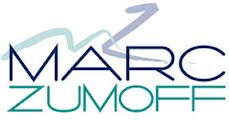 Welcome to Zumoff Productions' first E-Letter! We hope you enjoy this monthly update featuring great content on our clients as well as current news in the broadcast industry that will help contribute to your career as a broadcast performer.
    Breaking in as a broadcast performer is a daunting task.  Advancing your career once you're in the business can be just as difficult.  The competition is fierce.  Prospective employers can be difficult and elusive.  And then there are the questions about your demo.  How do you produce examples of your work?  What do you put out there for people to see?
At www.marczumoff.com, we take care of everything.  That's everything having to do with developing your career as a broadcasting performer.  That includes:
Personalized 1-on-1 performance coaching
Demo production
Cultivating employment leads by developing and preserving contacts within the industry
A personal webpage
Telephone, text, email or personal contact any time you need it
No contract time limit-our service is for a

lifetime
Contact Marc at www.marczumoff.com or marczumoff@comcast.net. Send samples of your work and get feedback at no obligation. Then, ask all the questions you'd like about our personal, comprehensive, accessible career development for aspiring news and sports broadcast performers. ©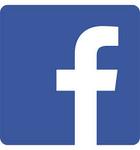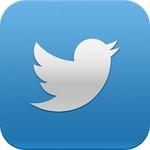 Client Profile: 
Geoff Arnold-
#2 Voice of Wilmington Blue Rocks
    Geoff Arnold serves as the Assistant Director of Broadcasting/Media Relations for the Wilmington Blue Rocks. In this role, he handles play-by-play for the Advanced-A affiliate of the Kansas City Royals while serving as a liaison to local media. Prior to joining the Blue Rocks, he held a similar position with the Frisco RoughRiders, the Double-A affiliate of the Texas Rangers. During the offseason, Geoff works as a producer and host for IMG College and as a news host/anchor/reporter for WFDD in Winston-Salem. At IMG, Geoff is the pre-game, halftime, and postgame show host for the Wake Forest IMG Sports Network's football and basketball coverage. He has also filled as a host on other networks such as Georgia Tech, Virginia Tech, Kansas, South Carolina and Auburn among others. Geoff has also done play-by-play work for IMG, calling coverage of the 2012 ACC Women's Basketball coverage for Sirius/XM. A graduate of Dickinson College, Geoff was a minor league baseball umpire before moving over to broadcasting full-time in 2012.

    Geoff's Duties

: "In my role, I handle play-by-play for radio broadcasts of Blue Rocks games, both at home and traveling occasionally on the road. Besides calling games, I am also responsible for engineering our broadcasts, writing our daily game notes/game recaps, producing stat packs and handling media and credential requests, producing content for our monthly gameday program as well as the team website and assisting with group sales (I'm not bad at pulling the tarp either). No matter what aspect of broadcasting you want to get into,

I'd recommend listening to other broadcasters you like, study what makes them talented, and incorporate what you hear into your own unique style

. The old adage really is true, you can learn a lot by watching (or listening). I'd also try and be as well rounded as possible. Prospective employers don't just want somebody that can call games at least in the minors, so being able to wear multiple hats can set you apart. Last of all, have fun. Broadcasting is not brain surgery. Do it because you love it. And you better, because people in insurance make more and work 1/3 of the hours that you do."

    When asked the

secret to networking in the broadcasting industry

, Geoff responded, "To be a good networker, you

can't be afraid

. Sure there are some jerks who will blow you off, but for the most part, most individuals are interested in helping up-and-comers in the industry.By nature,

people like talking about themselves, so let them!

Just asking someone their story will get them to open up, and can often be a great way to learn. That being said, whenever you go and talk to somebody,

have an idea what you want to talk with them about

. I'd also recommend

getting to know the person you are meeting on a personal level

. If you come in with an agenda (like going in determined to get a job offer out of them), it probably won't be a productive meeting. Just be yourself, and realize that the person you are talking to has been in your shoes at some point down the line."
Client News: 
Josh Getzoff Wins Special Mention for Best Sports Coverage Award
    As displayed on the right, Josh Getzoff won the Special Mention Award for Best Sports Coverage at the NY State AP Broadcaster's Association Awards in Saratoga Springs, NY on June 1. Josh and his staff also won Special Mention in the Best Regularly Scheduled News Program category at the same event.

Click here

to view 

Put it in the Fridge: The Corning Hawks' Secret Phrase,

 the video that won the award.

    Josh is currently a Sports/Anchor Reporter for WENY-HD News in Elmira, New York, a position he's held for the last two years.  In that time, he's had the opportunity to cover everything from a high school state championship game to the NASCAR Sprint Cup Series, New York Jets Training Camp and the World Baseball Classic.  He anchors the sportscast on the nightly news every Monday through Friday at 11:00 PM, and works out in the field as a one-man-band reporter, gathering VO/SOTs, highlights and packages for the evening news every Monday through Friday at 5:30 and 6:00 PM.
    "Giant broadcasting mistakes: You and they will get over it…"
Click below to read the full blog.
    Below is a sneak peek from the book

Total Sportscasting: Performance, Production and Career Development

by Marc Zumoff and Max Negin. It's being published by Focal Press

http://www.focalpress.com

in Spring, 2014. This is from Chapter 3 on Research and Relationships.

Gathering Information: Who Does What and Why?

Before seeking answers to your questions about a game, team, player or other issue, you need to ask a few questions of yourself:

Will you be properly credentialed in order to have proper access to the game or news conference so that you can get the video and audio you need?
If it's a feature story that you are originating, do you know what you're going to shoot or record, who needs to be interviewed and will you have access to everything you need?
Are you familiar with the teams, the players, the coaches, as well as the short and long-term meaning of a game?
Do you understand the significance of the news conference you're about to cover?
For a feature, do you have an idea of the different story angles that need to be told?
Do you have deep, reliable background information on the principals or issues involved?
    You may not be a pitcher or quarterback, but voice expert Dr. Ann Utterback says you still have to warm up.
Always do what you're afraid to do. –Ralph Waldo Emerson
    No, breaking into broadcasting is not easy. First and foremost, it takes a lot of work. Talent, in some cases, is secondary. Point is, if you're afraid of taking on this intimidating task, we're here to tell you, that's ok. It's ok to have that fear. The key is to acknowledge it, learn to deal with it, and move forward.
Comments
comments
http://marczumoff.com/wp-content/uploads/2012/08/MarcZumofftext.jpg
0
0
http://marczumoff.com/wp-content/uploads/2012/08/MarcZumofftext.jpg
2013-07-11 08:03:44
2013-09-11 08:05:23
Zumoff Productions, LLC. E-Letter July 2013 Volume 1, Issue 1